---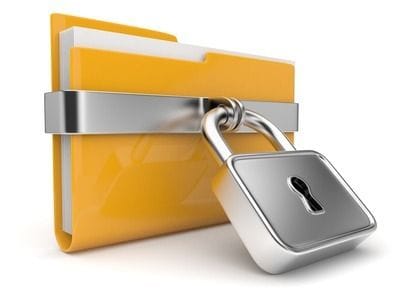 To receive a comprehensive sales proposal on your preferred businesses of interest, you must firstly fill out our
---
If the file doesn't open immediately please check your "Downloads" folder.
Looking to buy a business in north Queensland?
You've come to the right place...
"If your dream is to take control of your future by owning your own business, there's a great shortcut - buy a business that's already up and running. Buying a business can accelerate your path to financial independence and eliminate many of the risks of a start-up. The rewards can be immense - but you have to do your homework."
Download a copy of Zoom - "Buy a Business"
Beachfront Retreat located on the North-Eastern NSW
| | |
| --- | --- |
| | $6500,000 Negotiable for the Freehold Purchase or $750,000 for the Lease |

12 Beachfront Suites in a Private haven set into one of Australias most rare and opulent coastlines. This unbelievable opportunity to purchase a once in a life time Property. A private haven set into one of Australia's most Rare and Opulent C...more
Active
Unique 'SOLAR' Business, Affordable with Reduced WIWO Options
| | |
| --- | --- |
| | $45,000 Plus SAV with New 4 Year Lease |

Solar Ventilation, Solar Lighting, Insulation and associated products is the growth opportunity of these times. This Specialist business with Manufacturers supply agreements of additional and new products, takes advantage of the expanding market a...more
Active
Complete Marine and Automotive Diesel Service
| | |
| --- | --- |
| | $400,000 + SAV for the Business and $600,000 for the Freehold Property |

Wearing's Diesel Engine Services is an industry specialist in all types of Precision Machining including Engine Reconditioning, Cylinder Head Repairs and Diesel and Petrol Engines. This includes work in the Agricultural, Industrial, Mining, ...more
Active
Recession Proof Mixed Business - Light Manufacturing and Retail Sales
| | |
| --- | --- |
| | Only $390,000 + over $255,000 for Specialised Equipment + SAV |

This exclusive supplier of 'Off Road' Australian Manufactured Campers and a totally new Imported Brand built to Specifications, provides five additional income streams that ensures reliable cashflow all year round. This complete niche ...more
Active
Commercial Electrical, Refrigeration and Air-conditioning Specialist Servicing the Tropical Whitsunday Area.
Big opportunity for a motivated owner operator or a brilliant add on to a bigger business in the service industry. ARS Whitsunday is the only Commercial Electrical, Refrigeration and Air-conditioning professionally set up and operational in this a...more
Active
Chunky Pies - Award Winning Pies
Townsville's Award Winning Chunky Pies is your opportunity to purchase a well performing Bakery and Pie Shop.
This is a favourite bakery at any time for locals and so easy to just pull off the main road to pick up some bakers treats for thos...more
Active
Townsville Whale Watching Adventures - New Season Starting July 1.
An unbelievable lifestyle opportunity awaits a motivated outdoorsy operator to take over this great business with a full on season commencing July 1 of this and each year. Additional recreation charters can be included in the business and discusse...more
Active
Foodworks on an Island Paradise with $1.0m Turnover
Hear the wave's crash on the beach from your very own Foodworks Store in Horsehoe Bay, literally 30 metres from the beach on beautiful Magnetic Island. A real lifestyle business where you can pick and choose to do all the work yourself or as...more
Active
Well Established Fire Protection Business
Family owned and operated, independent fire protection specialist providing services to Townsville and regional areas. As a result of their specialised experience, clients can trust that all work is performed to the highest industry standards, bac...more
Active
Skin and Beauty Clinic Finished with Professionalism and a Touch of Class
One of Townsville's most reputable Skin and Beauty Clinics that focuses on treatment application that delivers exceptional client results is now available for sale. The full time owner operator has built a great business over the previous th...more
Active